Anima is calling for entries
If you have just finished a film and you'd like it to be part of the Anima 2018 selection, you'll find now all the information you need to submit the film. You have up till 1st October 2017 to do so. Registration is free.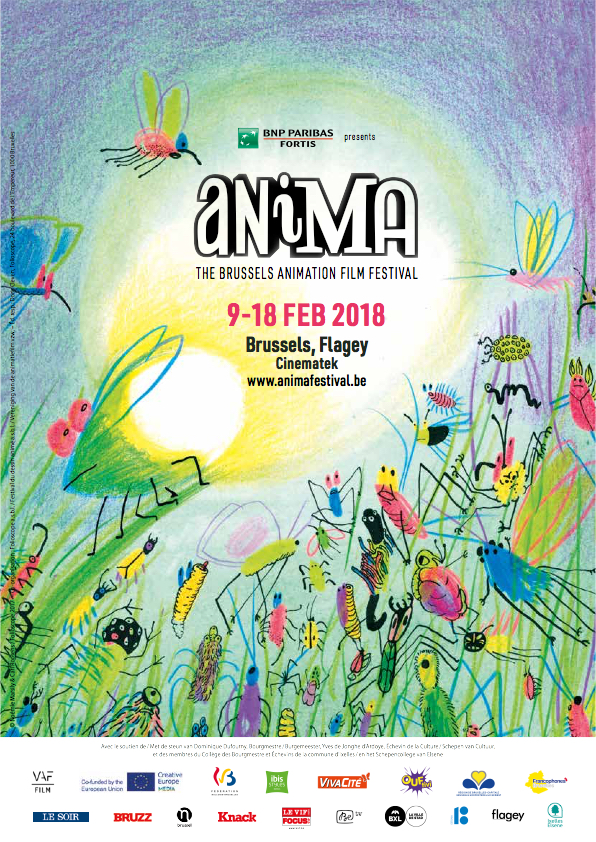 News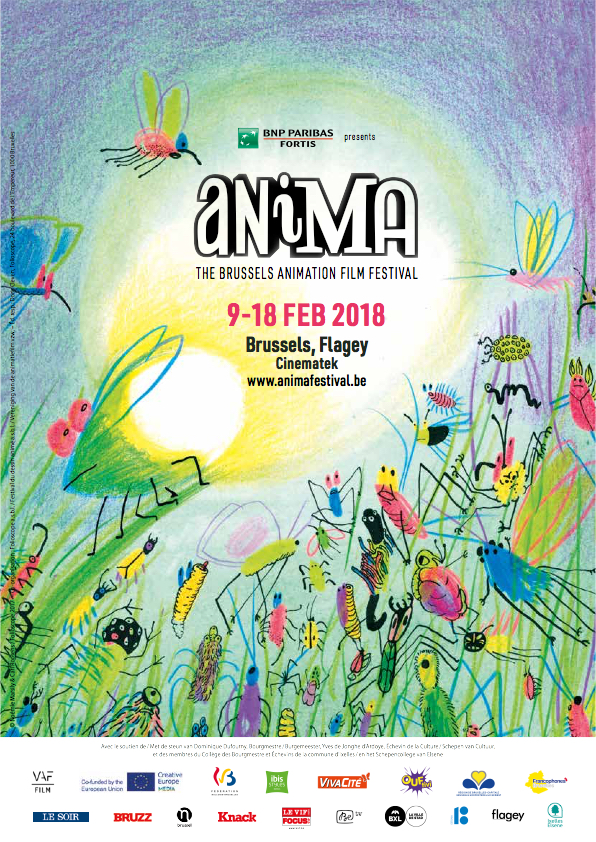 Anima 2018 Poster
The visuals for Anima 2018 are the work of illustrator and filmmaker Noémie Marsily and musician, animator and videographer Carl Roosens.
This hyper-creative duo have a lot to offer, as can be seen in their latest very impressive short film "I Don't Feel Anything Anymore" that recounts the trials and tribulations of a pair of lovers, who live isolated in a crane basket, and their attempts to make themselves useful in a world in turmoil.
They have a number of other films made together, including the multi-awarded "Autour du lac".
Check out their respective worlds: noemiemarsily.tumblr.com and carlroosens.tumblr.com
Anima galleries